Burpee's Plumbing Rooter & Sewer employs REAL PLUMBERS in the San Fernando Valley and greater Los Angeles area.
About the Owner
Burpee's Plumbing Rooter & Sewer has been owned and operated by Mike Burpee since 2013. He is experienced and passionate about plumbing, but that's not all.
His last name is no coincidence, Mike Burpee is also a fitness aficionado and is committed to whipping you and your plumbing into shape. Mike is so determined that he offers a 10% discount of up to $1000 if you can pump out 25 BURPEE'S! Now that's commitment!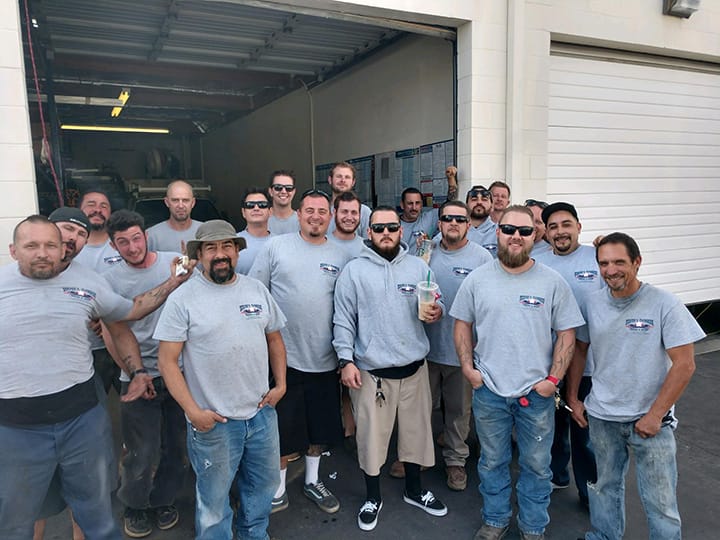 Certified & Accredited Plumbing Technicians
When you call Burpee's Plumbing Rooter & Sewer in San Fernando Valley and Greater Los Angeles Area to help you with your plumbing problem, you can be confident that we will get the job done right and always aim to pass inspection the first time. Saving you time, money, and above all else, stress.
All of our plumbers are not only properly trained with field experience, but are also covered under Burpee's Plumbing Rooter & Sewer Contractor License #982538. We invest into each of our plumbers' education by making sure they are individually certified, bringing you only the best plumbers to tackle your project. Having certified plumbers on our team makes them specialists in their training and knowledge, setting us apart from the rest.
Here are some of the certifications we have acquired to ensure we deliver to you a professionally and safely completed project every single time.
Contractors License (#982538 - C36/C42)
Tankless
Pex
Trac Pipe
HDPE
Burpee's plumbers are the Real Deal!
We're Open 24 Hours a Day, 7 Days a Week
We are really friendly and honest plumbers in the San Fernando Valley and Greater Los Angeles Area. We care about your home's plumbing functionality, so we make sure we are open for you 24 hours a day, 7 days a week. That is why it is our mission to provide honest plumbing at honest prices every single time!
Do you need an honest and affordable plumber in the Greater Los Angeles area as well as San Fernando Valley? Give Burpee's Plumbing a call today!
We are the plumbers who will help you save money on your plumbing in San Fernando Valley and Greater Los Angeles area
We are committed to saving you money on your plumbing projects! Here is how:
We will give you a 10% discount(up to $1000) if you can drop and give us 25 Burpees! It's not just a name, it's a plumbing company committed to being affordable!
Military, First Responders and Senior discounts are part of the exemplary service we provide to our community. We honor the hard working individuals in our communities everyday by helping them save money on plumbing services year round.
Burpee's Plumbing Rooter & Sewer has been servicing San Fernando Valley and the Greater Los Angeles Area for over 7+ years, we hope to maintain our reputation as the real honest plumbers for many more years to come. If you haven't experienced the honest plumbing and prices at Burpee's Plumbing, call today for your free house inspection and get to know our friendly staff who are always ready to gladly answer any and all questions you may have pertaining to plumbing. We will even give you an honest second opinion if you recently received a quote that you are unsure or doubtful about.